Shopping Cart
Your Cart is Empty
Thank you for your business!
You should be receiving an order confirmation from Paypal shortly.
Exit Shopping Cart
SELL YOUR MERCHANDISE TO AMERICA'S YOUTH ON STREETJAM TV
NATIONAL SEARCH
FOR FASHION & MERCHANDISE SUPPORT SPONSORS
Thank you for your interest in becoming a National Support Sponsor for StreetJam Television! By
becoming a National Support Sponsor, StreetJam TV will broadcast and promote Your Fashion
Line, Footwear or Merchandise to a YOUTH MARKET in over 108 MILLION Cable / Satellite
Television Homes for Home Shopping Television Sales$!
STREETJAM TELEVISION DESCRIPTION
StreetJam is the ONLY patent pending Home Shopping Television Program specifically target
marketed to Children, Teenagers and Young Adult TV viewers. In its dynamic and unique format,
StreetJam Television features the latest "must-have" FASHIONS, FOOTEAR, "BLING" JEWELRY,
MUSIC and other MERCHANDISE for instant HOME SHOPPING TV SALES.
IF IT'S NEW, IF IT'S HOT & IF IT'S SEXY,
WE'VE GOT IT ON
STREETJAM TV!
Our Products target today's Youth Market: People who have more disposable income than any
other Youth Market in history. StreetJam Television and it's website, offers a wide variety of
fabulous Merchandise and Designer Brands for Children, Teenagers and Young Adults in the
categories of:
THE LATEST MUSIC EQUIPMENT & SOFTWARE
StreetJam TV will also feature and demonstrate the latest in Musical Recording Studio Equipment week in a featured segment titled,"Studio Tips & Picks."
We are seeking companies whose fashions and merchandise are target marketed to Children, Teens &/or Young Adults. The information below will answer some of the most frequently asked questions in regards to becoming a National Support Sponsor of StreetJam Television.
We are asking companies whoseand merchandise are target marketeddren,
Teenagers nd/or Young Adults. The information below should answer some of the most frequently asked questions, to help guide you through StreetJam Television's Vendor Support Sponsor process.
HOW CAN I GET MY MERCHANDISE ON STREETJAM TELEVISION FOR




HOME SHOPPING TV SALES
Companies who wish to sell their Merchandise Brand on StreetJam TV must complete the "VENDOR SPONSOR INQUIRY" below and provide us with the following information about the merchandise that you would like to promote all across America for Home Shopping TV sales.
Your Company Name




Contact Name




Contact Telephone Number




List Type of Merchandise that you're interested in selling for Home Shopping TV Sales




Attach One or More Photos of Merchandise that you'd like to present




Wholesale and Retail Price Point for Each Item
After we receive your email and review your uploaded product information, we will contact you by telephone or email. If you'd like, we will also schedule to send a StreetJam TV Media Representative to meet with you in person. If your merchandise inquiry that you sent to us via email is approved, we will forward an access code to you so that you may enter the Official Vendor Business Portal site (see link at bottom of page) to retrieve:
The Vendor Media Kit;




All Vendor Support Sponsor Forms and Documents;




A link to see the StreetJam Television Promotional Video and;




A link to pay Your Deposit to purchase your Vendor Spot(s).
Once you have signed and forwarded all required documents back to us, you will be
notified to forward one or two samples of each item that will be presented for Home
Shopping Television sales, (to be assessed for quality assurance). All Vendors should note
that sample merchandise WILL NOT be returned. Once all required forms, payment deposit
and samples have been submitted, our Producer will contact you to schedule and plan the
Television presentation of your merchandise for Home Shopping TV sales on StreetJam TV.
IS THERE A VENDOR FEE FOR SUPPORT SPONSORS?
Yes, there is a fee to become a Vendor Support Sponsor to present your merchandise for Home Shopping TV sales. The fee is conducive with the type of Vendor Sponsorship that you choose:
National TV Show Vendor Sponsor or
DC Metro Area / Local TV Show Sponsor.
ARE THERE ANY FASHIONS OR MERCHANDISE THAT

STREETJAM TV WILL NOT ACCEPT?
Yes. Please note that we reserve the right to prohibit the sales of any items that may be
deemed by our Company as unacceptable. We WILL NOT accept any of the following
merchandise:
Sexually Explicit Material




Products with satanically inspired logos or connotations




Guns or Weapons




Tobacco / Tobacco related products




Beauty, Hair &/or Weight Loss creams, lotions or pill products
#1 - NATIONAL SHOW VENDOR SPONSOR

OF STREETJAM TV
The National Show version of STREETJAM TV will broadcast in over 108 MILLION HOUSEHOLDS across the entire United States. For Companies who choose to sell your fashions or merchandise on the NATIONAL SHOW VERSION OF STREETJAM TELEVISION, we are seeking Fashion, Footwear, Accessories & Merchandise Companies to be featured as 13 Week Vendor Support Sponsors. Therefore spots are limited! Each Sponsor of StreetJam TV will be able to feature and sell a total of:
4 ITEM SETS OF UP TO (16 DIFFERENT ITEMS) --- EACH WEEK!
FOR HOME SHOPPING TV SALES THROUGHOUT THE U.S.
Each Weekly TV Episode of STREETJAM TV will broadcast YOUR ITEMS for
HOME SHOPPING TV SALES a total of:
** (5) FIVE DAYS IN A WEEK ---
On One Original Show and (4) Four Repeat Broadcast Shows
(broadcasting into over 108 MILLION HOUSEHOLDS combined) on ............
THE ION CABLE & SATELLITE TELEVISION NETWORKS
DIRECT TV
DISH SATELLITE NETWORK
(WITH THE FOLLOWING DEMOGRAPHICS BELOW)
STREETJAM TV SHOW DEMOGRAPHICS
THE ION CABLE & SATELLITE TELEVISION NETWORKS

Broadcast across the entire U.S on The ION CABLE TV NETWORK and also THE ION SATELLITE TELEVISION NETWORKS.




Broadcasting One Day Each Week

** DIRECT TV



(Great neighboring Channels: VH1 & Fuse Music Networks)

Broadcasting 5 Days Each Week




One Original Show

Four Repeat Broadcasts

Broadcasting 5 Days Each Week




One Original Show

Four Repeat Broadcasts

TOTAL NATIONAL




BROADCAST




COVERAGE
#2 - DC METRO AREA - LOCAL SHOW VENDOR SPONSOR OF

STREETJAM TV
Let us broadcast and promote your Fashions or Merchandise for Home Shopping television sales in
over 562,700 Households on television's newest sensation, StreetJam Television! For Companies who
choose to sell sell their fashions or merchandise on the Local Show broadcast of StreetJam TV
(in the Washington, DC / Baltimore Metro areas), we offer a Sponsorship Package where you can
feature and and sell a total of up to:
4 item sets on each weekly episode of StreetJam TV.

Each episode of StreetJam TV will broadcast:

5 times each week in over:

562,700 Cable Television Households to generate maximum sales of your Merchandise !!
The minimum Vendor Support Sponsorship commitment as a DC METRO AREA VENDOR SPONSOR is
for (1) One Week on the following Comcast Cable TV Channels and areas below:
| | | |
| --- | --- | --- |
| | | |
| PRINCE GEORGE'S COUNTY, MD | | |
| | | |
| | | |
| | | |
TOTAL DC METRO AREA BROADCAST ------------------------ 562,700 HOUSEHOLDS
HEADQUARTERS / ABOUT US / COMPANY INFORMATION
STREETJAM TELEVISION maintains a Recording Studio, Sound Stage, TV &
Film Production / Post Production Suite and Headquarter Offices inside of
Laurel Mall at 14822 Baltimore Avenue, Laurel, MD 20707. We are
conveniently located 15 minutes outside of downtown Washington, D.C. and
within 20 minutes of Baltimore City and Baltimore / Washington
International Airport.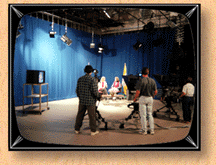 First Power Entertainment Group / STREETJAM TELEVISION is a
full service Media Production Company, providing a wide variety of
media services ranging from Film and Television Production,
Audio Recording, Music Production, Film and Television Post
Production, Graphics / Special Effects and LIVE! Event services. Some
f our clients have included media giants such as: FOX 5, UPN 9,
HOME TEAM SPORTS (HTS),
WASHINGTON WIZARDS (Basketball),
WASHINGTON NATIONALS (Baseball),
STARPOWER, FASCILICOM INTERNATIONAL
and a host of other private companies.
PLEASE CLICK THE LINK BELOW TO PROCEED TO THE OFFICIAL VENDOR
BUSINESS PORTAL PAGE. THIS IS WHERE YOU CAN ACCESS THE STREETJAM
TELEVISION VENDOR MEDIA KIT, PAYMENT LINKS AND ALSO SEE A
PROMOTIONAL VIDEO OF STREETJAM TELEVISION. THANK YOU!
/