Shopping Cart
Your Cart is Empty
Thank you for your business!
You should be receiving an order confirmation from Paypal shortly.
Exit Shopping Cart
AUDIO & VIDEO CONVERSIONS
First Power will make one copy of the original material for the purposes of private listening and transportability.The owner of the recording may use this in other playback devices as long as he or she retains the original recording. Should the original material be destroyed or disposed of, the owner must destroy or dispose all converted copies accordingly.The owner shall not sell, lease hire or broadcast the converted material to any other person or organization, or this will be seen as breach of copyright. First Power assumes no responsibility for the ownership of the copyright, therefore this shall remain at all times the property the customer in accordance with local law. By using this site and it's services, the user takes full responsibility for all copyright issues under the 'fair use' provisions of copyright law.
About Copyrights In order to obey copyright laws, we must return your original media. According to the copyright laws, the CD we make for you from your LP, 8-track or other form of media is permanently paired with the form of media that you sent to us for conversion to CD (or any other format). It is the LP (or other media form) that you purchased that holds the copyright for the music copied to your new CD. You should retain the LP (or other original media form) to prove you have purchased a copy of the copyright to the music held on the CD (or other media form). Because you have purchased the records and are the owner, you are permitted to archive them to other and/or current media for personal use. This is known as "Fair Use" of copyrighted material. Infringement of copyright laws occurs when CDs are made for distribution and/or re-distribution. For example, if the CD you order from us is duplicated and given to a family member or sold to a friend you have just violated copyright laws. Only the owner of the record should have the CD. It is important to note that copyright laws do apply. It is legal for an individual to make or have made a single copy for his or her own use, provided the originals are owned by the individual. It is not legal to make multiple copies. First Power will not make a copy of music/audio with the intent of the customer making multiple copies. First Power assumes that the customer has gained a legal copy of any materials sent to First Power Recording. First Power Recording transfers records, tapes and other recordings for your own personal use only. Unless you own a commercial copyright, commercial use is illegal! Please contact First Power Recording if you are interested in having multiple copies of a special personal or family recording.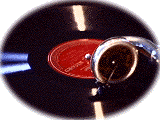 VINYL LP CONVERSIONS TO CDs or MP3.
1 to 2 LP with Separated Tracks - $25
3 to 10 LPs w/ Separated Tracks - $22 per LP
* 11+ LPs w/ Separated Tracks - $20 per LP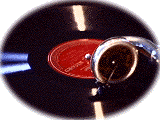 VINYL CONVERSION TO CD or MP3 (for 45, 78, EP & 12 Inch Records).
45's $5 per Song
(1 to 3) 78, EP or 12 Inch Singles $20
(4 or more) 78, EP or 12 Inch Singles $18



CASSETTE TAPE TO CD or MP3
* (1 to 3) 60 Minutes or less - $20 each
* (4+) 60 Minutes or less - $18 each
* (1 to 3) 90 to 120 minutes - $25 each
* (2 to 10) 90 to 120 minutes - $22 each
* (11+) 90 to 120 minutes - $20 each
60 Minutes - $25
120 Minutes - $35
1 to 50 pictures - .95 each
51 to 100 pictures - .85 each
101 to 150 pictures - .75 each
151+ pictures - .65 each
DIGITAL AUDIO CONVERSIONS
* CD to .MP3, .WAV or .WMA Files
* 1 to 200 CDs - $10.00 per CD
* 201+ - $8.00 per CD


** CDs or CASSETTES to AIFF Files
** 1 to 10 -- $25 each
** 11 or more -- Please call for price.
DIGITAL VIDEO CONVERSIONS

MP4 FILE, WMV FILE or MOV FILE to BLU-RAY DVD
2 Hours or less - $45
VHS VIDEO to DVD or .mp4 Transfer
2 hours or less - $45 each
S-VHS VIDEO to DVD or .mp4 Transfer
2 hours or less - - $45 each
Digital Video (DV) to DVD or .mp4 Transfer
2 hours or less -- $45 each
DVD Video Conversions to .WMV, .MP4 or .MOV Files
2 hours or less -- $45 each
DVD Video Conversions to IPOD
2 hours or less -- $45 each
If you would like to have your vinyl converted to CDs, MP3 Files (or any other digital conversion file services), please COMPLETE THE ORDER FORM BELOW. After you complete and submit your Order Form, you may email your CD - Digital Audio or - Video Conversion files to us at: [email protected]. Please Note that for all Vinyl Record, Cassette, Photo Montages, DAT Tape, DV, VHS and SVHS conversions: Please pack your Audio or Video media in a box and bubble wrap your records, tapes, etc., or stuff the inside of the box completely with newspaper. You can ship them directly to us at:
First Power Media Group Inc.

12061-B Tech Road
Silver Spring, MD 20904
We recommend that you send your media directly to us via UPS or U.S. Post Office, as they ship fragile packages very quickly and safely. Please call us for an estimated time of completion of your project. We can then either Email your finished product to you (if it is Digital Media) or we will send them to you via UPS, or U.S. Post Office.
FIRST POWER RECORDING, TV & FILM

301-244-5174
PLEASE CHECK BELOW ALL THAT APPLIES TO YOUR ORDER.
VINYL RECORDS or TAPES TO CDs.
PHOTO MONTAGES
AUDIO DIGITAL CONVERSIONS.
MP4, MOV or MWV DIGITAL FILE to BLU-RAY DVD CONVERSION.
VHS, SVHS or DV TAPE TO DVD.
DVD, BLU-RAY, VHS, SVHS to DIGITAL VIDEO FILE CONVERSION.
PLEASE LIST THE NAMES OF THE AUDIO OR VIDEO MEDIA THAT YOU ARE SENDING TO US.
IF YOU ARE NOT EMAILING YOUR MEDIA TO US AT: [email protected], PLEASE MAIL YOUR MEDIA FILES, VINYL RECORDS, CDs, DVDs OR (CASSETTE, DAT, VHS, S-VHS, OR DV TAPES) DIRECTLY TO US AT THE ADDRESS ABOVE.
BY CLICKING THE "SUBMIT" BUTTON BELOW, PLEASE NOTE THAT ONCE YOU HAVE SUBMITTED THIS FORM AND PAID FOR YOUR ORDER, IT CANNOT BE CANCELLED AND THERE ARE NO REFUNDS!! THANK YOU FOR YOUR ORDER!
/